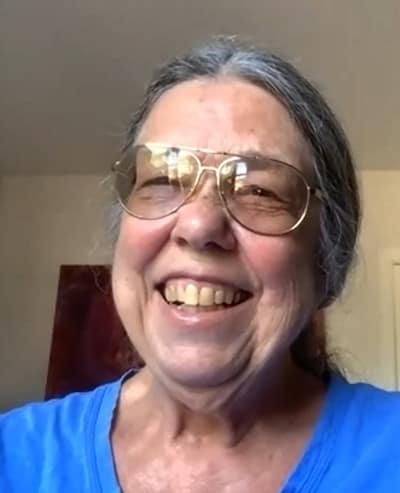 Ginger "Copy Sister" Rutz
The $100 Million Copy Editor
"My brother was Jim Rutz. If you haven't heard of him, you've definitely read his copy. He was one of the highest-paid and most successful copywriters who ever lived and I was his long-time copy editor. 
A while back I meet this kid, Paul Melrose, through Brian Kurtz. We get talking and he offers to write my website, and I, in turn, offer to copy-edit some of his work as I did for my brother. 
After the call, I go to his website to check out his copy. Pow! … Jim Rutz incarnate, sans the corny Rutz jokes! 
If you want the brilliance and vibrancy of Jim Rutz in your copy, you must engage Paul Melrose."
---
Copy-Only Services
I'll be honest, I wasn't going to offer this as a service, but I've had a lot of existing clients ask for a quick, reliable, copy-only service without the time and expense of a full project.
This can be as diverse as updating a service description, new site copy or emails. I've even done some speech writing.
So, if you just need high-quality copy, without the strategy or deep-dive research, and you need it fast, Copy-Only Service is for you.
A good solution if you…
don't need strategy and know exactly what copy you need
already have solid insights/research on your audience
need copy quickly (typically within 2-4 weeks but usually faster for repeat buyers)
If this is you, then here's how the service works…
Step 1
You email me with a brief description of the work you'd like done. If I can help you, we'll set up a Discovery Call.
During the call, we clarify exactly what you need and when you need it.
I might be able to give you a price there and then or I may need a day or so to work up a quote.
All going well, this whole process, from your first email to proposal only takes a few days.
Step 2
If you agree to the proposal and quote, I'll send a document for signing.
Once signed, I get to work according to a timetable we have both agreed to.
Depending on availability, work can begin as soon as the proposal is signed.
Step 3
When the first draft is ready, I'll send that to you for first revisions.
Most work has a two-week window for revisions and this is usually ample for two rounds of revisions.
The final copy is delivered to you so you can put it straight to work on your site or emails.
This entire process can be turned around in as short as two-three weeks, but three-four is more realistic as there is a two-week revision window included. I'll advise you on this when we first talk.
Here are typical copy jobs I can do for you
Homepages
General webcopy (services pages, about pages, etc.)
Automated email sequences
Landing pages
Client/Customer onboarding emails
Sales pages/emails
If you need blogs or social media content, these are best done by specialists in those areas.
What you get
All your copy is delivered as a document. Any webcopy is also delivered as a wireframe.
A wireframe is a basic page layout that will help your web team implement the copy. Here is an example of a homepage wireframe for the client whose testimonial is at the end of this page…

These wireframes are not intended as designs (I'm not a designer) but I have had more than one client use them for their site design and all my copy. You are welcome to use the wireframe I provide as your site design if you wish.
Your Copy
I'm trained as both a Direct-Response and a Conversion Copywriter.
Both approaches are based on the same time-tested best practices for maximizing message impact. This is the copy you use when you want your readers to take a specific action such as opt-in, click through or make a buying decision.
This is in contrast to brand copy or most content writing where you want to create brand awareness or brand engagement.
All this means your copy will be action-oriented. So, if you want readers to take action such as buy or join when they read your emails or pages, then Direct-Response/Conversion Copywriting fits that bill.
(If you would like me to write as a Client-Creation Copywriter, then we need to include strategy. That's work I only do in my full project service. You can read about that here.)
Prices
All work is priced individually but you can typically expect to pay between $2,000 to $5,000 for copy work like this. As a comparison, a project with me would typically start at five figures, so, there is a significant price difference.
Start and Delivery Times
One of the benefits of this service is that the turnaround time is quite fast. You can expect to see your first drafts for revisions within two weeks of starting, but that might be as short as a week.
In terms of when I can start, that can be quite quick as well but depends on my schedule. The best thing to do is email me and I'll let you know.
Next steps
Just send me a message here and write a brief description of what you need. We'll take it from there. All enquiries are obligation-free and you'll hear back from me within 48 hours.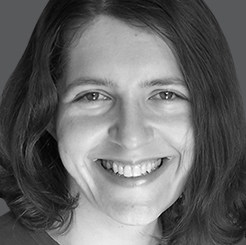 Dr. Dominika Farley, Cognitive Behavioral Therapist
"I have been working with Paul on optimizing my website for just over two weeks, but in that time I have seen amazing changes.
He is resourceful, diligent and inventive. He was able to dive into my area of expertise and fish out the information that I myself found convincing.
He spent a lot of time and effort assessing my needs and clients and then put the information all together in the optimal way.
He did not neglect the visual aspect of the website which rendered it much more readable and attractive for the prospective client. It was a great amount of work and he did it very efficiently.
It was a pleasure to work with him and I wouldn't hesitate to recommend him to any professional or business."