"I needed to create an entirely new marketing and business model for a new audience we really wanted to reach out to in the coaching space.
Our brief was to come up with an easy-to-implement and flexible marketing strategy, set up a product and services development system, and producing all the marketing assets to attract our best audience. No small ask!
That's why I hired Paul.
He delivered a brilliant strategy for our marketing and services development. He then put the entire system in place, executed on the assets and helped us take full ownership of what he'd made for us.
We now have a fully-integrated marketing system that produces high-quality leads and nurtures them to become fantastic customers and clients. Our marketing also generates all our content-marketing ideas (which is a huge win for us) and we now know exactly what products and services to focus on next.
And all of this is mapped to our long-term business goals (which Paul also helped us out with) and that makes planning our next moves so much easier.
Paul gave us everything we needed to create an effective and profitable business, from consulting to strategy to execution. We've already booked him for our next project! And if I were you, I wouldn't wait too long to book him either.
Because what he brings to the table is very rare indeed."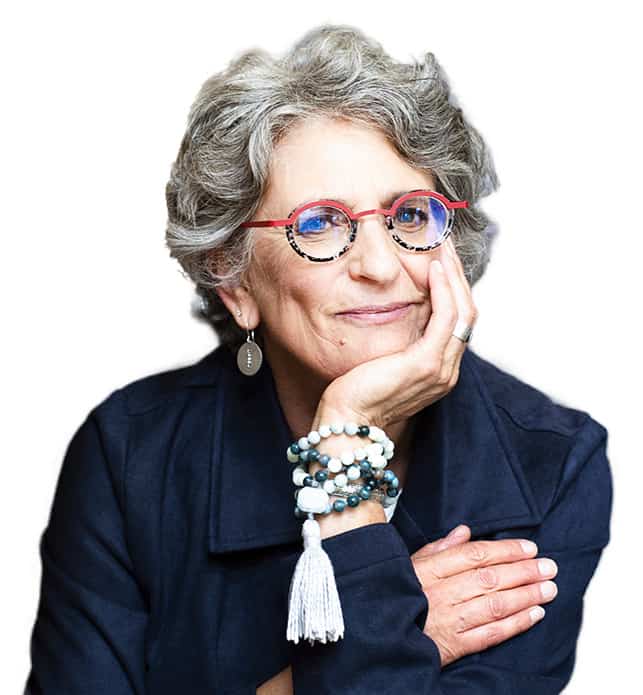 Amy Posner
Coach, Consultant, Client Whisperer
Client Creation Projects
If you haven't already, first read my introduction to what makes Client Creation Marketing a unique option versus Sales Marketing here. Then come straight back here.
The work I do is based on an approach and not a method. For example, if I were a specialist in writing lead generation funnels or webinars, I'd be a method person. These are at the level of tactics.
My project for you will be based on an approach called Client-Creation Marketing and that always starts at the level of strategy and is tactically agnostic.
This avoids the hammer problem….
The billion-dollar difference
You've heard it before: if you only have a hammer, every problem looks like a nail.
It's a problem that blights every profession. Medicine. Education. Politics. Marketing.
I spent 20 years in education and saw how blinded people got by methods. The method came first and the student had to fit into that framework.
And I saw how empowering it was to be an Approach person instead. An approach means you get to choose the method that works best for your student, and not fit the student into the method.
The same is true in marketing.
If you hired me as a funnel expert, then I would use a funnel regardless of if it were the best solution. Because that's my hammer.
The world of marketing is full of people selling a method, a system, a step-by-step solution. It's a much easier sell. But if they really worked as well as they claimed, those people would be billionaires. And here's the thing about billionaires…
They are all about the approach, not the method.
Whenever they give advice, it's always First Principles. And Client Creation Marketing is all about following first principles.
Ok. We're going to look at your project options now, but first….
A Damning Admission
We have a technique in copywriting called The Damning Admission. We bring the biggest objections to our offer out at the very start, warts and all.
The idea is to filter out anyone who is not a fit for our offer (so we don't waste their time) and to make sure there are no surprises later on for anyone who is a potential fit.
So, here is my damning admission….
My projects are expensive and take time.
There's no way around those two. I need to charge a fee that allows me to do my best work for you and I need time to do that work.
(If budget and/or time is an issue, my Copy-Only service might be a better option.)
Ok. Admission over. Here are your project options…
Your Choices
There are two project types we can work on together…
The first focuses on your existing services and creating clients for you there.
The second focuses on developing new services or knowledge products that will add new revenue streams to your business.
Project Type 1: Creating Clients for Existing Services
Attract and convert prospects to clients who will empower you to do your best work
With the goal of creating your ideal client, here's four project areas we can work on together. These can be as stand-alone projects or as one, unifying project. I can advise you on that when we first talk.
1. Attracting next-level prospects
Clients who will raise your status because of who they are.
Who will push you professionally because of the problems they want you to solve.
And will have an intangible impact on how you see yourself as a business owner. Because it's hard to partner with next-level business leaders without that shaping how you think about what's possible for your future.
2. Convert prospects to best-fit clients
Imagine you are about to have a first call with a prospect you'd love to work with.
Right before the call you can wave a magic wand and that prospect will know everything you wished they knew about how you work and the value you bring.
And they would already have decided you are their preferred expert and be fully onboard with your fee ranges.
These are all conversions your marketing can make before that call happens. That's your magic wand.
3. Upgrade your newly signed clients to enthusiastic endorsers
Have you ever bought something and when you opened it, the packaging and quality just blew you away?
Or ever gone to a restaurant or health spa or hotel where you were so well taken care of that you were messaging friends about how amazing it was before you even left?
That's how your clients should feel about working with you.
That's what In-Project Marketing delivers because the most important part of the sales is what happens after the contract is signed.
4. This is the kit-and-caboodle service. Your full Client-Creation Marketing System
It's certainly the biggest option but the one that promises the greatest results because everything is made to fit together with just one aim in mind – delivering clients who will empower you to do your best work.
Some clients prefer to have all the work done at once and others prefer to do it in stages. I can advise you about your options on a call.
You might want to work on all three together or one at a time. Your choice and I can certainly advise you on that.
The first step is deciding if there is a good fit between us. This site is about helping you decide that but there will always be questions you'll need to ask me directly. Feel free to reach out at paul(at)melrosecopy.com.
Project Type 2: Create New Revenue Streams
There is a hard cap on how much revenue 1-to-1 work or teams can generate because, well, hours.
And even if you are happy with your current revenue numbers, adding an extra revenue stream that sells your expertise but not your hours brings more stability to your business.
This might be an information product such as a course or a book, or it might be a continuity offer such as a membership or newsletter.
Of course, you could add more hours by adding more team members and hiring more support staff, but many of us prefer to stay small. I call it growing without scaling.
Developing new offers instead of scaling up in size is how you increase revenue and bring more stability while keeping your business to the size you want it. (And even if you do want to scale in size, having those extra streams makes your business more robust.)
I can work with you to develop, test and market a wide number of offer types that can help achieve this.
The first step is having a conversation about what might be possible. You can reach out to me at paul(at)melrosecopy.com.
But wait! There's more!
Ever talk to an expert you might hire and know that you are at a real disadvantage because you don't even know what you don't know?
All you can hope for is that you trust the right person, right?
For a lot of business owners, that's a common experience when hiring a copywriter or marketer. I want to solve that problem for you…
I have a not-so hidden agenda: to make you a more capable and confident marketer in your own right.
Even if you never want to do your own marketing, simply knowing what separates good and bad marketing gives you a huge advantage as a business owner. And it means you can make those contractor decisions with much greater confidence.
I'm going to help you get there.
While I work on your project, I'll also teach you about marketing for your niche and about copywriting principles you can use yourself.
I'll share video reports detailing my progress. I'll explain what I'm doing, how I'm doing it and why.
The result? You'll be far more knowledgeable about how marketing really works and that will certainly help you make better decisions about your business's future.
And why am I doing this?
This is part of how I create my ideal clients: informed, confident and marketing literate.
That's the Invisible Dividend for our work together: making you a more effective, more confident owner-marketer.
Now, let's look at what you might find inside one of my projects….
Project Elements
All your project notes, links and assets will be stored in your private Client Portal. Here's a sample portal screenshot (not from a real project and yours will look different depending on the project stages and deliverables)…
As I said above, the tactics we use will be decided by our strategies.
This gives us a huge range of options, far more than a traditional method approach.
To give you a clearer idea of what might be inside a project, here are some specific areas that we may work on…
Client/Market research
Validating new markets/services/products
Offer Creation/Optimization
Value Propositions
Brand messaging
Podcast (as a guest) strategy and preparation
Live presentations prep
Expert Book strategy, outline and launch
Course design and launch
Ad campaigns
Digital product design/launch
And here is an idea of some of the deliverables I may create for your project. These will depend on the strategy we agree upon.
webcopy
sales sequences
sales emails
landing pages
email sequences
podcast notes
outreach emails
case studies
Facebook Ads
Mission/Vision Statements
Manifestos
Brand Messaging Playbooks
Wireframes
Your non-webcopy (emails, etc.) will be delivered as a Google document, but your webcopy will be delivered as a Google document plus an Adobe XD wireframe.
A wireframe is a rough layout of the page. It's not intended to be a design for your site, but some of my clients have used them for that. You're welcome to do so as well and there is no fee for that.
Wireframes are important. They make sure your site is copy-led and not design-led. This difference is vital to understand.
When a good copywriter and designer get to work together, the results can be magical. However, and I know a lot of web designers reading this will really not like what I have to say…
I have seen too many sites screwed up by designers who have zero understanding of what copy does and how it does it. Do not let your site be design led.

(And if you want a second opinion on that, read this is from Hubspot, this from Unbounce, or this from Search Engine Land.)
To make sure this doesn't happen to you…
As an additional service, and I don't charge for this, I will review any web copy I write for you after it has been through the hands of your designer as long as that is within 12 months of delivery.
This is to make sure your copy hasn't been altered or broken up in ways that lessen its impact.
Here's an example of a short wireframe for the client whose testimonial is at the top of this page.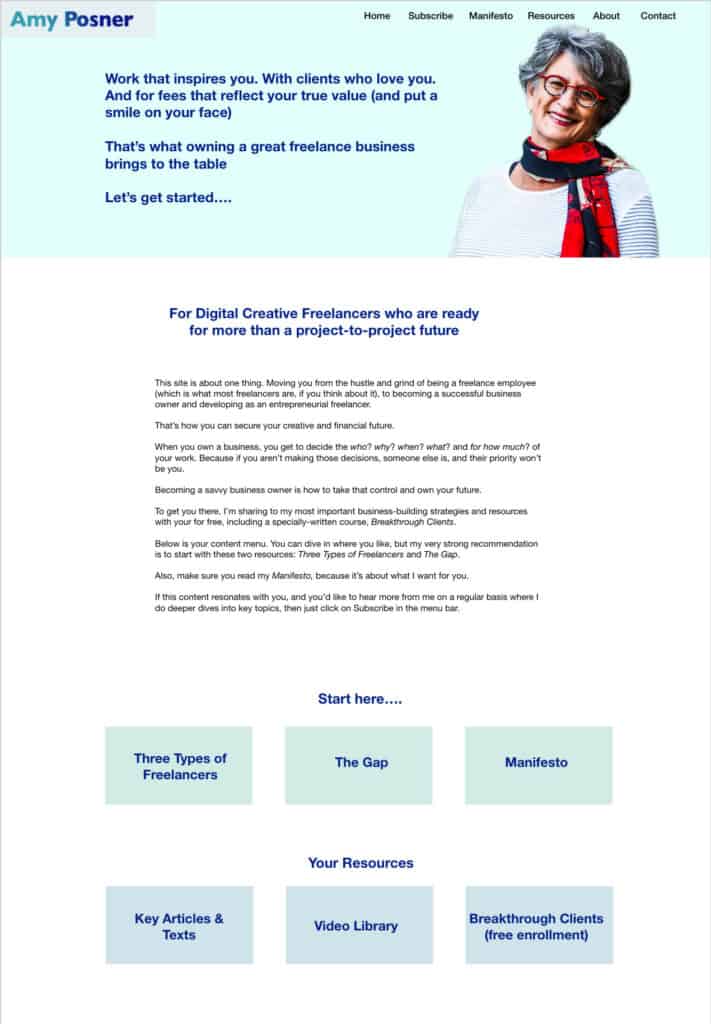 Timelines
Projects take time. Expect 8-12 weeks on a first project together and longer if needed (remember, this is a system that will last years).
Fees
I offer a premium service designed to deliver maximum value. You will have more than one fee option to choose from, but do expect a minimum fee of high-four-to-low-five figures.
Ethics
I'll create marketing for your clients with the same respect I created my marketing for you. It's back to the Golden Rule: Market to others as you'd like people to market to you.
What I don't offer
I don't do blog posts, social media and content like that. There are lots of great people who specialize in those. Put your money there if that's what you need.
I don't do supplements, alternative cures or financial-freedom stuff (but I do work with mainstream medical and financial clients).
Although I'm trained as a Direct-Response Copywriter, I don't do hype, false scarcity, or any of the usual emotional trigger stuff.
Lastly, with one exception, I don't write to other people's frameworks. That means I'm a bad choice if you want a PFL launch, want to use Todd Brown's E5 Method or one of Russell Brunson's Funnel Hacks. 
I've learned a ton from all of those people and elements of their systems may well end up in your marketing. But my marketing for you is written exclusively around your needs, not to fit a system.
The exception to working within other people's frameworks are those created by André Chaperon and Shawn Twing. If you are looking for a Soap Opera Sequence, a Story-Powered Promotion, a Multi-Page Presell Site, or any of the marketing frameworks they have pioneered, I'm your guy. In fact, pretty much any work I do for you will be heavily informed by their ideas.
Your next step
Successfully working together is all about fit.
Time fit. Money fit. Problem/solution fit. And people fit.
This page and this site is about giving you as much information as possible to help you make those decisions before we talk.
I also have a page explaining my process here.
If you think that fit is there, then it might be time for an obligation-free call with me. That's the next step and it's yours to take.
Just click here to begin our conversion. Include a brief description of your business goals and we'll take it from there.